WELCOME
To the University of Arkansas Community College at Batesville
Skilled Trades & Agriculture
General Education & Transfer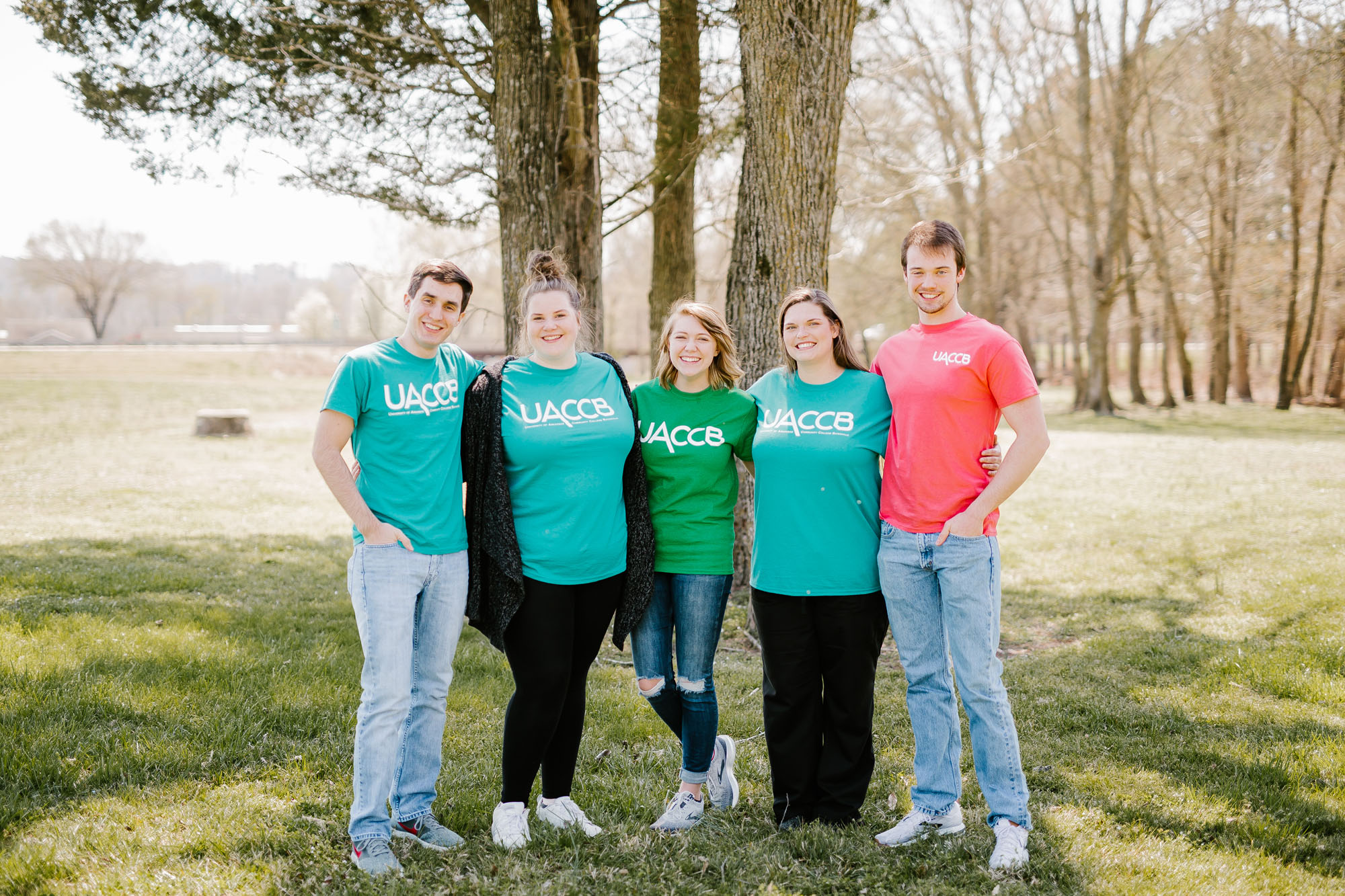 Choose UACCB
University of Arkansas Community College at Batesville
UACCB has something for everyone. Whether you are beginning your college career, seeking continuing education or looking for personal enrichment courses, the faculty and staff at UACCB are dedicated to offering a personalized experience to help you achieve your educational goals. UACCB's daytime, evening and online classes make it easier to earn a degree through flexible scheduling. Specialized programs such as cosmetology, nursing, EMT-Paramedic and Industrial Technology are offered in modern facilities with updated technology at affordable costs. A seamless path to earning a bachelor's degree is provided through the 60 plus program agreements UACCB has with several 4-year universities. No matter your goals, UACCB can help you reach them. Your seat is waiting!
$4598549
Over $5 million in financial aid awarded to UACCB students in 2019-20! We can help make your education happen.
19:1
Student to Faculty Ratio. Small class sizes means a more personal, creative learning environment.
575
Degrees Awarded in 2020-21! Includes Associate Degrees, Associate of Applied Science Degrees, Certificates of Proficiency and Technical Certificates.
$20
Textbooks are available to rent from the UACCB bookstore at $20 per credit hour. The majority of books are available to rent!
UACCB annual tuition & fees for a full-time student completing 30 credit hours in district.
Amounts are based on annualized in-state tuition and fees. Source: Arkansas Department of Higher Education
UACCB Degrees & Certificate Programs
UACCB offers many areas of study and opportunities for students at any stage of life! Certificates of Proficiency, Technical Certificates, Associate Degrees, Associate of Applied Science Degrees, and Associate of Arts. Choose the path that is right for YOU!
Expand Close All
Certificate of Proficiency
Agricultural Business
Animal Science
Carpentry
Computer Programming
Computer Technology
Crime Scene Investigation
Drywall Installation and Finishing
Early Childhood Education
Emergency Medical Technician - Basic
Health Professions
HVAC - Heating, Ventilation, Air Conditioning
Law Enforcement Administration
Masonry
Mechatronics
Medical Billing and Coding
Networking and System Administration
Nursing Assistant
Patient Care Technician
Plant Science
Security and Ethics
Soil Science
Web Development
Welding
Agriculture Business
Agriculture Technology
Air Conditioning, Heating and Refrigeration
Clerical Services
Computer Technology
Construction Technology
Cosmetology
Early Childhood Education
Emergency Medical Technician - Paramedic
Entrepreneurship
General Studies
Health Professions
Management and Supervision
Mechatronics
Software Development
Welding Technology
Practical Nursing


Agriculture Business
Agriculture Technology
Business
Criminal Justice
Elementary Education
Health Professions
Pre-Engineering
STEM
Associate of Applied Science
Business Services
Computer Technology
Early Childhood Education
Emergency Medical Technician-Paramedic

General Technology
Industrial Technology
Management and Supervision
Medical Office Management
Registered Nursing
View All Courses
Admissions Checklist
Ready to get started? Complete your application for admissions online or visit our admissions office on campus. We are ready to help.
01|Test Scores
UACCB accepts ACT, SAT, Compass, Asset and Accuplacer scores taken within the last five years.
02|Transcript
Your transcript must include date of graduation or results of the General Education Development (GED) test AND college transcript(s). The high school transcript requirement can be waived if the student transfers 12 or more hours from a previous college.
03|Immunization
Applicants must provide proof of immunization records for the MMR I & MMR II.
Contact Us
The Admissions staff is eager to help. We understand and expect that you will have many questions. Our goal is to introduce the amazing opportunity of higher education to you and your family. Whether you're starting with us as a high school student, transfer student, home caretaker, or displaced worker, we will help find a way to meet YOUR goals and see you succeed.
2005 White Drive, Batesville, AR 72501